What is Smart Working, and why is it important?

Flexiform
·
3 minute read
Smart working, agile working, flexible working, working from home, open-plan offices and traditional offices - there is a lot of jargon and terms surrounding office design that can get confusing, and much debate over which type of office you should have.


So, what do they all mean?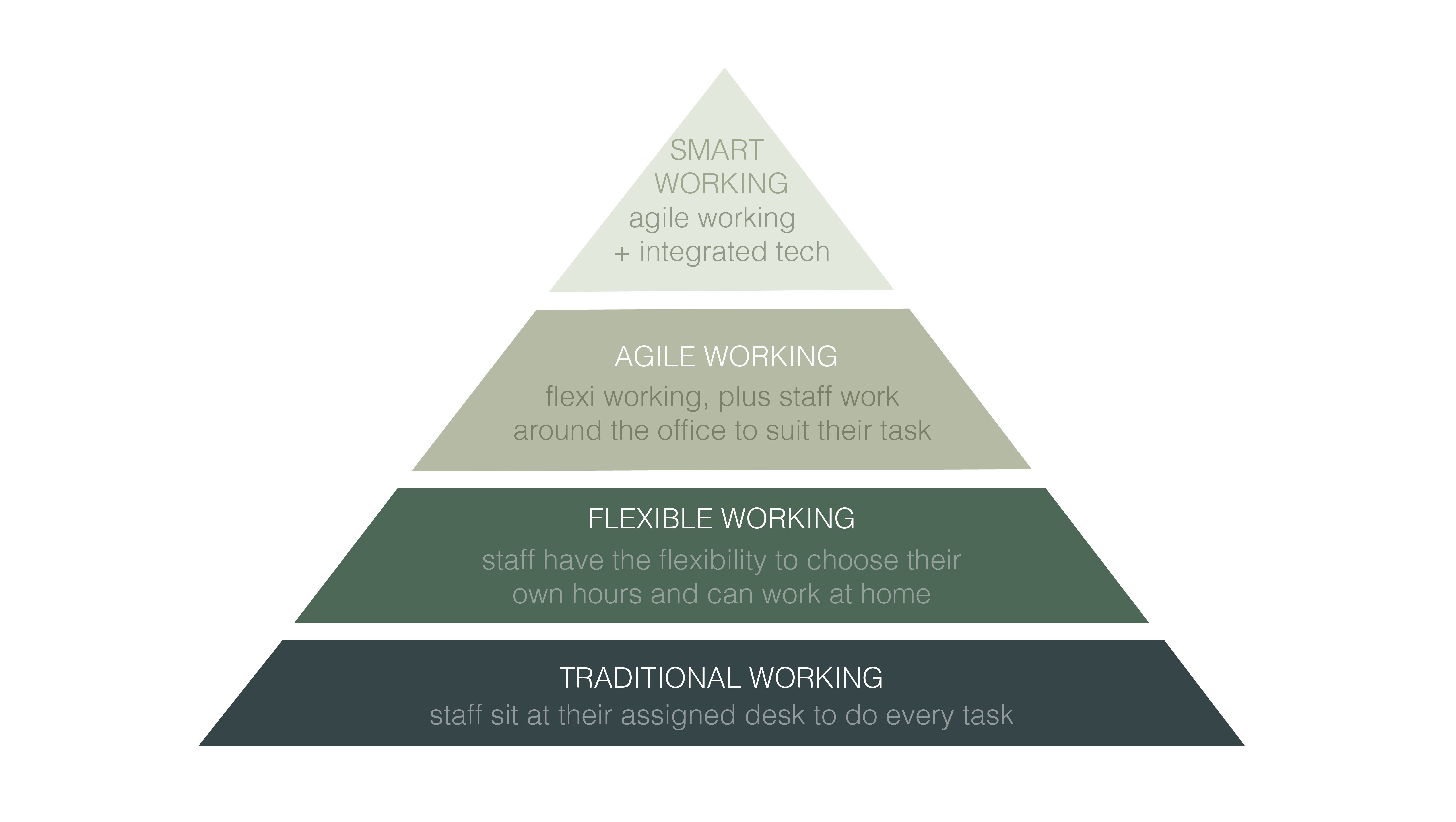 These working styles are a natural evolution of office design created by designers, HR departments, staff feedback, facilities managers and department managers, designed to solve issues and make your staff happier and ultimately more productive.

In short, the traditional office segregated workers which led to unhappy staff, which led to open-plan offices that brought them together, but staff were too easily distracted. Next arrived the 'agile working' offices which allowed staff to move around the office to suit their task and often featured acoustic solutions to help define areas and minimise distractions. Many offices that currently practice agile working and are predominantly desk-based with pockets of meeting spaces, quiet working areas, breakout furniture and more. This often worked in conjunction with flexible working where staff could choose their hours to get a better work-life balance, and/or had small percentages of staff working from home, which was made mainstream from the Covid-19 2020/21 pandemic.

As agile offices are predominantly desk-based, they are largely unused when staff are working from home. Your staff are much more likely to come into the office when they need to collaborate with colleagues, get a change of scenery or use office resources, and stay at home when they need to do desk-based solo work - for some, depending upon their home life, that may be their quiet working space. Your office environment then needs to change to facilitate this need.



Enter Smart Working.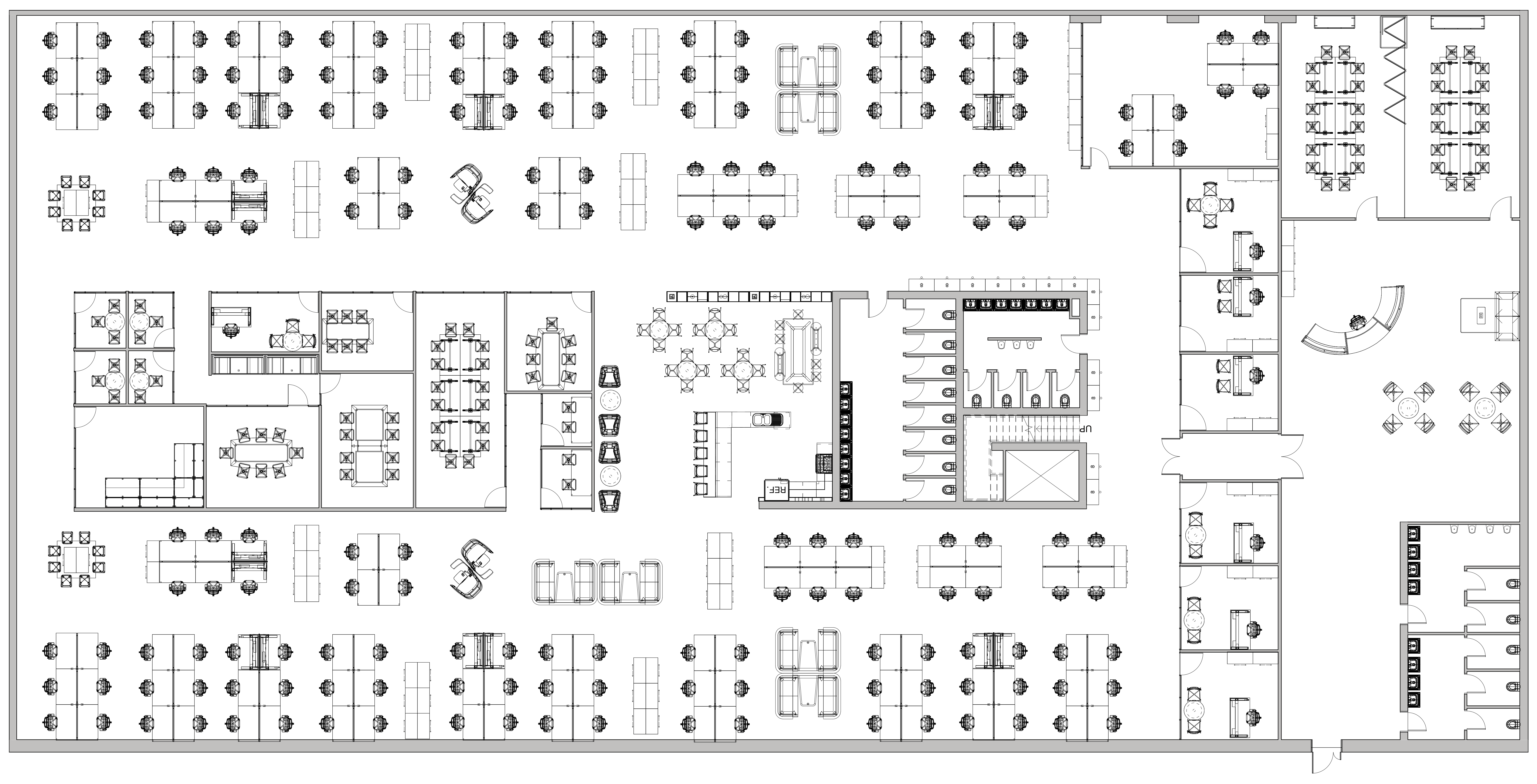 Smart Working uses the latest technology to create an engaging and productive working environment that connects your staff in the office and at home. This style of working increases choice about when, where, and how the work is carried out, and how they communicate, providing staff with more efficient and effective office space, and support to lead a balanced life with better job satisfaction. Compared to agile working, the office is designed with various multi-functional workspaces for direct and indirect communication, with no assigned desk spaces.
What are the benefits of Smart Working?

There are many benefits to a smart working environment, including:
Increased productivity, engagement and services delivered more effectively.
Reduced environmental impacts as spaces are shared more intensively.
Increased choice about when, where and how the work is carried out.
Supported and connected by the latest technologies.
People can lead more balanced healthier lives with better job satisfaction.
Attraction of the best talents and increased job retention.



Why change to Smart Working?

For the last year, the Covid-19 pandemic has had the majority of staff working from home for the first time, which put pressure on companies to connect their essential office staff with their home working staff. This drove a massive investment in technology with each staff requiring laptops, mobile phones, and access to video and conferencing tools. This tech is the foundation of Smart Working, allowing staff to work and connect anywhere.

While working from home is liked and enjoyed by many, it's not suitable for all employees. Home environments, financial and human connection all play a part, for example, someone who lives alone in a studio flat may see their wellbeing and productivity affected. Having an engaging and stimulating office environment has the benefits of all - allowing staff to work at home some days, and be in the office other days.

To provide a balance, offices will need to be transformed into smart working hubs, used as an extension of the home working space, primarily available for collaboration, meetings, networking, and time away from home to break up the workday. This isn't to say that Smart Working has come about by Covid-19, on the contrary, many offices, especially in Government have been transforming to Smart Working as a better way to engage staff and make use of space.
How do you change to Smart Working?
Changing to smart working encompasses a shift from standard work practices, management styles, flexibility, core hours and office design. It's always more than furniture in a room! At Flexiform, we always take an analytical approach, seeing how your current office works and where it can be improved.

You can find out more about Smart Working from our brochure, or head over to our Smart Working services page for more information.
Join Flexiform at this year's Smart Asset & Estate Management Conference on December 8th 2022 at the QEII Centre in London. Smart 2022 is the ideal place for all public sector property professionals to get the latest policy updates and discover new initiatives around estate management, sustainable buildings, smarter working and the technology that enables them.