'The same number of new homes are being built in London as every city region in the Northern Powerhouse combined' – Homes for the North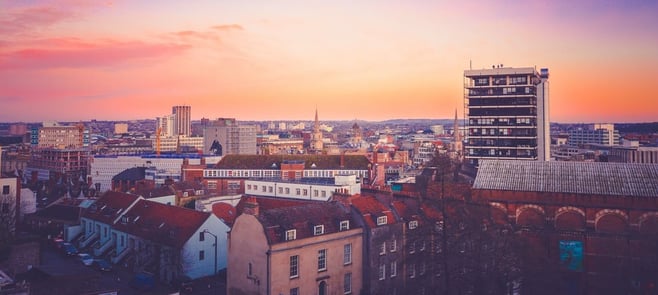 In the North of England house building across northern cities has fallen 28% on average in the last decade.
This raises some interesting questions? How can this negative trajectory be reversed? Could further regional devolution improve house building and give the housing market a much needed boost across England?
Devolution
There have been calls from the seven regional and city-wide mayors to speed up devolution. Mayors want greater control over public services, including skills, training, apprenticeship services and planning powers, all of which could provide long and short-term assistance to the housing supply process.
The argument for further powers to be devolved is quite simple. Devolution enables the right houses to be built in the right places, it enables the local planning authorities, who have the relevant knowledge, to control the process. Devolution would boost housing supply by allowing local authorities to borrow capital, invest and retain tax receipts ultimately leading to an increase in local opportunities for builders and SMEs.
Through devolution Tees Valley Combined Authority, for example, were able to become the first authority outside of London to create a Mayoral Development Corporation, which plans to deliver more than 20,000 new homes by 2026. It also allowed the authority to establish a Land Commission, so they could identify brownfield and public sector land upon which new housing can be built.
Exercising New Powers
Of course, it must be mentioned that devolution in itself will not single-handedly solve the housing supply crisis, it is by no means a silver bullet, merely a first step . Local planning departments would require sufficient funding to provide an efficient service and the correct planning infrastructure must also be put in place. However, involving the local stakeholders in the planning process can only be a positive step in the right direction even if implementation is not perfect from the outset.
As further planning and building powers are obtained through devolution, it is vitally important that local authorities embrace the accompanying budgetary responsibilities and partner with housing associations to deliver the amount of homes required across the North of England for years to come.

Written by Lewis Barton