Starting a Smarter Working Journey, by NHS Property Services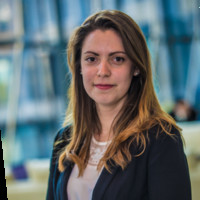 Jessica Kimbell, GovNet
·
3 minute read
The remote working practices forced on us by the Covid-19 pandemic look set to be here to stay. Ahead of the Smart Estates & Workforce Virtual Summit on 10th November, Kate Richardson, Head of National Office Programme at NHS Property Services - one of the expert speakers taking part in the Summit - reflects on lessons learnt and how her team plans to develop their Smarter Working journey across the NHS workforce, estate and technology.
These are her insights on how to embed and enable smarter working in the long-term.
Assess colleague views
Before you can even start to build your Smarter Working plan, you need to get an understanding of colleagues' needs and wants. To do this, NHSPS ran two company-wide surveys, the first focusing on health and safety, and the second taking a longer-term, strategic view.
This first survey allowed Kate's team to address people's immediate concerns about working from home, as well as their level of access to proper equipment and support. It helped them to assess the scale of investment and operational processes they'd need in the short-term. The second survey allowed the team to understand colleagues' level of interest in returning to the office five days a week vs. a more flexible working format.
Their findings? "59% of employees thought that working from home positively affected their work productivity. Only 8% found that there were too many distractions at home to work. Importantly, 95% of people felt that they still felt "connected" with the wider company and felt informed about what was happening within the company. And - crucial to our strategy – 73% wanted to work three or less days a week in the office in future, proving a real appetite for a more flexible model of working," says Kate Richardson.
"These initial surveys will be developed as we engage much more extensively with our workforce in the coming months, using a mixture of short 'pulse' surveys and more detailed questioning via longer surveys and virtual interviews."
Share your smarter working journey
Once you've gained some insights from your colleagues, it's time to start mapping out your plan. Use your existing expertise in estates and facilities management to plan your office space and encourage more agile ways of working, but remember to share your processes within your organisaion, in order to involve your workforce and create strong foundations for change.
The NHSPS' specialised National Office Programme team already had rich experience of optimising and designing the NHS office estate to encourage more agile ways of working. However they are still rapidly developing their expertise and learning as they go, and are keen to share these learnings with the wider teams as they progress.
Build an open culture
"Establishing an open culture across your NHS (and wider public sector) organisation is crucial as we find what our 'new normal' looks like" says Kate Richardson. "We want to develop an NHS office estate that enables a productive and happy workforce, as well as efficiently use NHS funds."
In order to achieve this the team will be sharing regular updates across the organisation about their own Smarter Working programme, and also gathering insight and requesting input from their NHS partners and customers too. By building an open culture and working with their customers, they have accelerated both the preparation and implementation of their new Smarter Working practices.
Assemble the right Smarter Working team
Once you've decided on your aims, and build a plan, it's time to roll out your programme across the organisation. "Our goal was to develop a formal Smarter Working proposition and implementation plan, phased into a shorter-term 'return to the office' post-lockdown and a longer-term consideration of what Smarter Working could look like at NHSPS," says Kate.
To achieve this, Kate's team wanted to ensure they had a truly cross-functional working group to help roll out the new programme. This meant that all functions could have a say, and also increased engagement and adoption of the new processes. They invited colleagues from across the organisation to join their existing Office Forum team, including: their main delivery teams (asset management and operations), people team, communications and technology. In addition, they knew that executive-level support would be important, so three Directors also joined the initial project meetings to guide and accelerate progress where needed.
This holistic approach to the Smarter Working team resulted in a much smoother adoption and roll-out across all levels of the organisation.
--------------------
If you have any questions about this Smarter Working journey, or would like help with your own, you can contact NHS Property Services here. The NHSPS will be sharing a mini-blog series about their learnings, on their website. You can read it in full here.
This article was originally published on the NHS Property Services blog. To view more insights from them visit their blog here.