This article was written by Sara Ronayne. Sara is an actuary at the Government Actuary's Department (GAD) and recently helped produce a guide for users of TCFD disclosures as part of a working party comprising actuaries and sustainability specialists.
Climate change is considered by many to be one of the greatest future threats to our global society.
Hearteningly, around the time the COVID-19 crisis began, it felt like there was a real momentum building in relation to climate risk management. Aided by policy and regulatory developments, climate risks were increasingly being seen on the agenda of government departments, pension schemes, insurers and other organisations.
Then came coronavirus. The pandemic created a host of challenges for our society and economy, many of which we continue to grapple with. However, it is also a valuable learning opportunity which we can harness to improve our climate risk management practices going forward.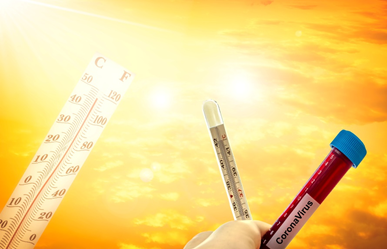 Consequences of a Crisis
Despite being fundamentally a health crisis, COVID's systemic and cross cutting impacts paralysed not just our health systems, but also much of our education and travel networks as well as the wider business economy.
The widespread disruption that ensued resulted in significant immediate financial burdens, as well as increased long-term uncertainty. In response, central government implemented extensive financial packages to support individuals, small businesses and large corporations affected by the pandemic.
Local authorities have also faced difficulties. Many have seen reduced income, including lost business rates and council tax holidays, coinciding with higher expenditure from dealing with the crisis. These have created further strains on often already stretched balance sheets.
Climate Parallels
Climate change, famously coined by former Governor of the Bank of England Mark Carney as the "Tragedy of the Horizon", is also a significant systemic risk.
Its wide-ranging physical implications include rising temperatures and increased incidences of flooding and natural disasters. In addition, our expected transition to a net-zero carbon economy will necessitate huge structural shifts across our economy.
Even if we knew the temperature outcome to expect, the highly interconnected nature of climate risks makes it impossible to predict with any certainty what future exposures central government and local authorities may face. And as COVID has highlighted, the financial implications of systemic risks can be immense.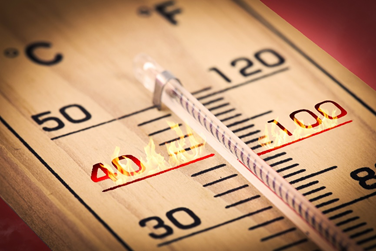 Scenario Analysis
When making sense of uncertainty of this scale it can be difficult to know where to start. This is where scenario analysis can help.
Scenario analysis is a risk management tool often used by actuaries. It works by utilising horizon scanning to identify plausible examples of what our future might look like. Modelling and analysis techniques can then establish the financial risks and opportunities associated with each climate 'scenario'. This information is used to inform the strategic planning and decisions organisations make.
Wide Relevance
This technique is particularly powerful as it can be adopted by a range of stakeholders. Examples can range from specialised analysis of pension schemes and insurers, to macro level analysis of central government or local authority finances.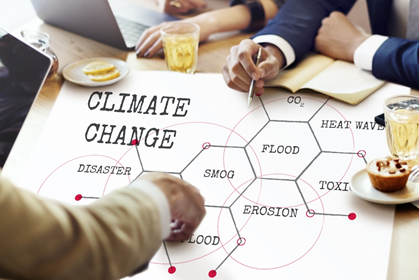 This wide relevance has helped make scenario analysis a key aspect within the Task Force on Climate-related Financial Disclosures (TCFD) recommendations. TCFD recommendations are supported by more than 1,000 organisations globally including governments, central banks, regulators, asset managers and asset owners as well as a range of industries.
The number of organisations who disclose under TCFD is growing rapidly. According to a recent survey by the Pension and Lifetime Savings Association, over a quarter of local government pension scheme funds are already working to align with TCFD recommendations. The government is also consulting on plans to make these requirements mandatory for larger pension schemes.
Wake-up Call
For central government, local authorities, and our wider economy, the coronavirus crisis needs to be a wake-up call for climate risk management – both in the sense of action required to tackle the climate emergency and reinforcing the need to plan for the future risks it brings.
Our experiences of COVID can teach us about the danger of systemic risks, and the important role early risk management can play in response. We must use this knowledge to build on past climate risk management momentum, and to ensure the risks of climate change remain firmly on the future agendas for all organisations.