In Conversation with Brenda Yearsley, School and Education Development Manager, Siemens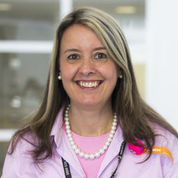 What are the major challenges facing Women in STEM at the moment?
The major challenges facing Women in STEM is dependent on age. For entry level talent, prior qualifications are a challenge, some women don't have the necessary qualifications due to subject choices they made at school. Another key challenge is the sense of self, with women having perceptions that STEM roles are not for them. The perception of a career in STEM is a big hurdle, with adverts for apprenticeships and graduate positions not always attractive to women due to language and role descriptions.
Another major challenge facing women in STEM is the development of women into leadership roles. Job adverts are not written with women in mind and women struggle to believe in themselves and put themselves forward to apply. Women need to learn to 'fail' and take ownership, there is no shame in perseverance and putting yourself forward.. Siemens analysed our application process and it proved that when women do apply for STEM roles, they outperform men. It is hard to see yourself as a leader if your roles models aren't like you. Now is a good time to start a career in STEM, it's become a very agile and flexible sector, with individuals able to work where and when needed. There are also plenty of opportunities with intergenerational availability of roles for returners as well as new applicants.
How important are education programmes in engaging with young women and encouraging them to choose STEM as a career option?
Education programmes are imperative for engaging young women and encouraging them to choose STEM as a career option. Career expectations by females are set at a young age, so it's important to identify role models to inspire and target girls at a much younger age than boys. Key Stage 3 and 4 is a key point, when girls are choosing their options and encouraging them to choose STEM subjects at this point will stop barriers from arising later in their career. It is very important that education programmes are mapped to the curriculum, so teachers can use them as an additional tool to their lesson plans rather than a 'nice to do'. The sky's the limit if you choose to study subjects in conjunction such as languages with STEM or subjects with technical know-how as this opens up opportunities to work across many industries with a global reach.
What tips do you have for employers that want to attract more women to STEM positions?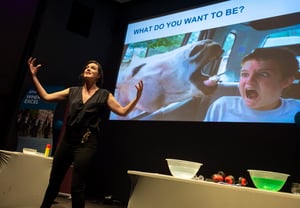 Employers should definitely work with partners in order to attract more women into STEM positions. Siemens is collaborating with the Girls School Associations (GSA), which is a win win for both of them as it supports Siemens in engaging with young women and the GSA in engaging with state schools, in turn they both get to reach out to more young girls. Working with partners enables you to access more networks to link with more stakeholders, such as online resources for teachers.. Once again it is important for these to be linked to the curriculum. Siemens has also designed a work experience booklet for other employers and a capability framework with tips and tools to attract more women to STEM positions.
To attract more young women to STEM positions it is important to choose a topic or initiative that is related to your business but is also exciting for children to engage with, so that they can see the opportunities available in this career path. Siemens gets a lot of ad hoc requests from schools, with short lead times, so they have resources and programmes prepared in advance. Each Siemens site has a STEM committee with STEM ambassadors who develop resources ahead of time, these are used to maintain ongoing and planned relationships as well as for new ad hoc requests.
Can you share some of the key outcomes from the SeeMe programme and its success?

The SeeMe programme was described by MP Nusrat Ghani as "one of the best examples in industry of inspiring young girls into STEM". It has been delivered at 13 different locations across the UK and reached 2,100 people at over 40 participating schools and won a STEM Inspiration Award for Widening Participation, Diversity and Inclusion in STEM. The impact measurements show that before the programme only 38% of students had considered a career in STEM and that 77% did not know Siemens was a UK company recruiting young people. After the programme 70% of students felt inspired to find out more about a career in STEM and 65% could imagine themselves in a STEM career with 62% saying they thought they new more about ranges of careers in STEM.
Enjoy this blog? We'd love to hear your thoughts. Leave us a comment below!