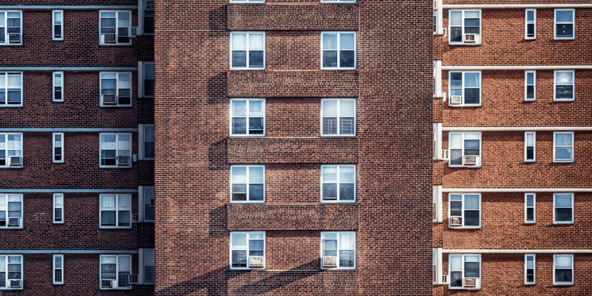 Here at IG Housing we conducted a short interview asking David, as Chief Executive of the Association of Residential Letting Agents, a few questions about the role of the letting industry in the private rented sector...
How does ARLA help to drive improvements in letting standards?
ARLA Propertymark members are required to operate to standards far above that which the law requires. They must be professionally qualified and undertake regular Continued Professional Development (CPD); be members of an approved redress scheme; have Professional Indemnity Insurance (PII) at sufficient levels to adequately protect landlords and tenants; and hold Client Money Protection (CMP) with their client accounts audited annually.
How do you encourage best practice?
We firmly believe that it is education and training which improves standards in the private rented sector rather than prescriptive lists of requirements. Therefore, our focus and our goal is a properly trained and appropriately regulated private rented sector. At the moment we have neither so we work with agents to improve their knowledge and understanding of the law, help them in implementing best practice for their business and require them to undertake continual training to improve their knowledge and skills in what is a fast-paced and ever changing industry.
What do you think the impact of new powers given to local authorities will have on the letting industry overall?
This will depend on how local authorities respond to the new powers. Over the last decade local authorities have had a continual stream on new powers given to then by Government but nothing has really changed because the powers are not being used. Far too many local authorities think that a selective licensing scheme is the panacea that will solve all ills and yet they fail every time because they are not properly enforced. So will the new powers solve the problems; only if they used and I'm not holding my breath.
What do you identify as the key challenges facing letting agencies?
Whilst there are several challenges in the sector at the moment; including stagnating supply meeting ever-increasing demand and emerging business models such as online agents and the build-to-rent sector; the most significant challenge is the pace of legislative change. There is no evaluation of what has worked and what has not and Government is not waiting for a new law to come into force before starting on the next.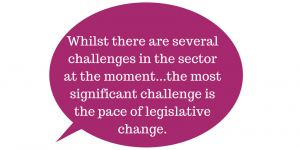 Landlords and letting agents are being blamed for decades of inadequate levels of house building and Government is trying to find individual legislation solutions to perceived problems rather than looking at the root causes of issues. Whilst this form of hap-hazard and ill-conceived policy making continues, the gap between the professional and amateur parts of the market will continue to widen and the criminal element which everyone involved wants to eradicate will continue unabashed.